Introduction by Fadl Al-Naqeeb
…Though these events are well-known, and every reader of "Electing Mr. President" by Mamdouh Nofal, knows the beginning and the end of what happened at that meeting of the Palestinian Central Council; yet, and in spite of all that, once you start reading the book you cannot put it down before you reach the end. Once you start reading you forget that you know "what happened" at that meeting, and you are drawn into finding out "how it happened", and you get involved in reading an intriguing tale and finding out the ending.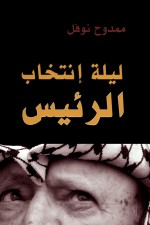 I see that Mamdouh Nofal has succeeded to a large extent in narrating the events as they unfold with honesty and accuracy, in the mold of a story full of suspense and excitement. He has presented us with a "non-fictional novel".